LIVING ON THE EARTH
4th
Edition
from
Gibbs Smith
Publisher
Living on the Earth
is available at this website--signed by the author! I have both the new 4th edition books, which cost $18.95 US, and the 30th Anniversary edition published in 2000, now marked down to $15. Postage and handling is $4.30 for priority mail with delivery confirmation within the USA. Global priority mail costs $7 to Canada and $9 to most other countries.
You can pay me by credit card via Paypal; my Paypal account is ataction@flex.com.
You can also send me a postal money order at
HCR 3 Box 11116
Keaau, Hawaii
96749-9230 USA
Please be sure to give me the name of the person to whom you'd like it inscribed as well as the address to which it should be shipped.
Press Release

Gibbs Smith, Publisher is proud to release the classic best-selling guide to alternative country life, Living on the Earth. Entirely handwritten in the author's script and illustrated with her line drawings, it is a practical home reference volume. And the information is relentless-organic gardening, outdoor cooking, crafts, herbology, midwifery, backpacking, survival, first aid, making and playing musical instruments, sewing, pattern drafting, building a kiln, a kayak, an ice chest, making candles, soap, ink, beaded curtains, ice cream, tamales, and, at the end, how to cremate. A list of useful-and magical-books, and addresses for hard to find tools and materials completes the appendices, along with a star map and an old English poem to the moon.

Originally published in 1970, Living on the Earth is about permaculture, sustainability, simplicity and environmentalism--words that came into our vocabulary ten to twenty years later. Most of the projects involve recycling--stoves and flotation devices from 55 gallon drums, individual greenhouses from glass jugs, patchwork skirts from neckties. It's about withdrawing from consumerism and finding true happiness through creativity, respectful interactions with nature, appreciation of other people, and consciousness of the Divine.

It is a spiritual book that uplifts and instructs largely through the illustrations of people living outdoors serenely and vigorously. The message of the front cover illustration--ecstatic union with the natural world--resonates with people because it is our birthright. Living on the Earth was and is a freedom call to people in all parts of society---yes, it IS possible to find a simpler and more satisfying life outside of the industrial-military complex. Yes, it is possible to live in a world of innocent, smiling nudes, surrounded by things you grew, found or made yourself.

Living on the Earth is also a historical document, an insider's view of the communes of the late 60's, today widely used in university history courses. Along with Ram Dass's Be Here Now and The Whole Earth Catalog, it bespoke the joyous upwelling of global stewardship, trusting comradery, and direct communion with the Universal Spirit that marked the era's sudden and enormous counterculture.

Living on the Earth is a milestone in twentieth century art. (Publishers Weekly took note immediately with a handwritten two-page review surrounded by Alicia's drawings.) Within months after Living on the Earth was first published, dozens of new books and commercial art (packaging, advertising, giftware designs and greeting cards) based on its design and illustrations began to appear. Its influence is still clearly evident three decades later.

Living on the Earth was written, illustrated and designed by a teenager. As such, it speaks to young people as one of their own, daring them to create books, live adventurously, learn the sources of things they take for granted, follow their dreams. Alternative schools (where drawings of smiling nudes are not forbidden) happily use the book as a craft project book for students.

The Gibbs Smith Fourth Edition of Living on the Earth is beautifully produced on recycled paper with soy-based inks, true to the publisher's tradition for quality books and the author's vision of sustainability. In spring 2005, Gibbs Smith, Publisher will release Alicia's modern sequel Still Living on the Earth: A Dictionary of Sustainable Means, a compendium of twenty-first century developments in the permaculture life. And, in spring 2004, look for Alicia's illustrated gift book of aphorisms How To Make Peace (50 Recipes), also from Gibbs Smith, Publisher.



Review and Interview at Hippy.com ......

Click here to check it out:
Reviews of Living on the Earth
30th Anniversary Edition
Review, August 15, 2005 on Amazon.com
No left turn unstoned !

Amazing to think that she was a teenager when she began writing this "Bible" of natural living. Not only does it still hold up after 30+ years...but it makes even more sense now in the 21st century.
I would give it to my children or grandparents with equal enthusiasm.
Alicia Bay gets the ultimate hippie chick award!

Reviewer: Gordon Kennedy (Ojai, California)
Author, Children of the Sun
A must-read on the history of us back-to-nature people, available at Amazon.com

Review, December 4, 2004 on Amazon.com
Fun Guide to Living on the Earth

After waking very early this very morning, I started to read Living on the Earth and was halfway through by breakfast. While I had considered a hand-lettered book to be more difficult to read, I could not have been more wrong.
The hand lettering brought a sense of comfort and the contents reminded me of my childhood in Africa. If you lived in a rural area during the 60s and 70s, many of the items in this book will be very familiar. If you love handwritten letters from friends, then this book will quickly find a place in your heart.
So, there I was stirring a 5-grain oatmeal mixture for breakfast and I looked down and caught a glimpse of my painted toes reflecting in the glass oven door. Suddenly I was transported to the years of my childhood where we build our own tree houses, watched carrots grow, milked cows, raised chickens, learned how to sew, experienced tick bite fever and snacked on friendship cake while walking barefoot on the warm earth.
Living on the Earth is an enchanting read filled with lyricism and whimsy. It is written in a spontaneous style and the topics range from soap making to building rocking cradles out of barrels. Alicia Bay Laurel has illustrated the entire book and it is a completely personal experience.
Some of the highlights include backpacking tips, making hammocks with macramé, making your own soaps, sewing peasant blouses, making your own moccasins, and building a kiln for making pottery.
There is also information on how to make candles, bamboo flutes, bean bags, clothing, rose petal jam, organic diet soda, vanilla extract, dried fruits, nut butters, ice cream, sunflower milk, miso, roasted soy beans, smoked fish, bread, beef jerky, sour dough starter, steamed acorns, plum pudding and herbal tinctures.
As I sit here with my lovely cozy heated blanket and fluffy slippers I can dream about living out in the wild as my washing machine swishes about with the Seventh Generation laundry soap I recently found at a health food store. This book has many ideas you can incorporate into your normal home life. You don't have to live in a commune to enjoy the information about essential oils, nature-inspired products or environmental issues. The author recommends things like hemp paper and explores the many uses of apple cider vinegar and pumpkin seeds.
To say the least, I was intrigued. This is definitely a must-read book for everyone interested in natural remedies. There are recipes for making herbal tinctures and you may find yourself looking for "myrrh." If you love to cook you may be intrigued by the recipe for Plum Pudding.
Alicia Bay Laurel is writing a modern sequel for the global family. "Still Living on the Earth" will be published in 2005. This book was updated in 1999 and is filled with useful addresses and websites. I loved the list of "more books that are still valuable 30 years later!" A helpful index completes this fun guide to living on the earth.
I loved reading this book! While reading you may find yourself becoming nostalgic, enthusiastic about hiking or even making lists to buy a variety of herbs.
Reviewer: Rebecca Johnson "TheRebeccaReview.com" (Issaquah, Washington)
Review, Amazon.com, February 17, 2001
beautiful!

What an amazing book. I found it at a used book store a few years ago. The line drawings are beautiful,and the recipes and crafts on each page are easy to make. This book makes me want to go live in a cabin out in the middle of nowhere every time i read it! It's a definite YES for anyone who is into making their own "stuff".

Reviewer: Catgrrl809 (akron, oh United States)
Review, Amazon.com, September 2, 2000

my manual for living

i found this book as a young teenager up on a shelf. it was my mother's, left over from HER hippie days. i took up the reading as well as practicing of the book and have become a better person for it. this book should be read by all. it is so simple and yet beautiful and eloquent. i highly recommend it.
Reviewer: Anonymous
Review, May 20, 2000
Amazon.com (which rates the book at 5 stars of a possible 5)
When we depend less on industrially produced consumer goods, we can live in quiet places. Our bodies become vigorous; we discover the serenity of living with the rhythms of the earth. We cease oppressing one another.
Oppression hasn't quite disappeared in the 30 years since Alicia Bay Laurel wrote these words, but, thanks to the enduring legacy of the back-to-the-land movement and the possibilities of telecommuting alike, more and more people are living in the "quiet places" Laurel celebrates. Living on the Earth was a well-worn (and bestselling) bible for the urban hipsters who fled the city and took up such pursuits as organic farming and leather tanning in the early 1970s; its author, a musician and artist who now makes her home in Hawaii, made their acclimation to country life just a little bit easier with her user-friendly instructions on such matters as how to keep gophers from invading the veggie patch and how to get rid of those nasty lice that once served as the mascots of bohemian existence.
Lice or no, the countryside still has its undeniable charms. The reissue of Laurel's handwritten, simply illustrated manual will appeal to anyone contemplating a new life beyond the city--or merely seeking pointers on how to simplify daily life. Things have changed, of course, since Laurel first self-published her zeitgeist-drenched book in 1970. Where the original edition had seed-to-bud instructions for growing marijuana, the reissue now comes with a modest disclaimer in which Laurel admits to having lost her taste for the stuff decades ago--but it also comes with a ringing endorsement for the use of hemp fiber and paper as a planet-friendly measure of economy. Laurel also juxtaposes her folk remedies for common ailments with a friendly reminder to head to the doctor if the pain is really bad, the kind of advice once shunned by the proudly self-sufficient barefoot medics, manuals in hand. Still, though updated here and there, Living on the Earth retains its recipes for everything from making Moroccan djellabas to molding scented candles to delivering a baby in the privacy of one's tipi, all good things to know.
More than a blast from the past--although it certainly is that--Laurel's book is still highly useful. And it's just plain fun. --Gregory McNamee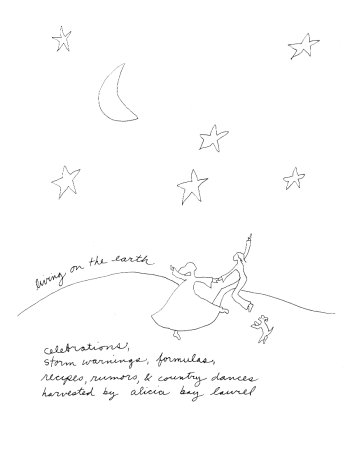 Los Angeles Folkworks
November/December 2003
An Icon of the '70s revisited
by Brooke Alberts
Last year when I was about to depart for the Big Island of Hawaii, my buddy Kim asked me if I wanted to look up her friend Alicia Bay Laurel while I was there. "the Alicia Bay Laurel who wrote, Living On The Earth?" I asked, and yanked the book immediately out of the bookshelf to show her. Needless to say, I made the connection and spent a very pleasant afternoon with her.

L.A. native and (according to the New York Times) "Martha Stewart of the hippie era" Alicia Bay Laurel is coming out with a 30th anniversary edition of her best-known book, Living On The Earth. I picked up a copy of Living On The Earth in the late '70s and it immediately became one of my "desert island " books. With chapters addressing such issues as how to grow potatoes in barrels while living in a van, Tibetan eye-strengthening exercises, keeping food cool without refrigeration, and alternative guitar tunings, it was a compendium of folk-life skills simply presented.

Alicia grew up in Hancock Park. Her mother, a ceramicist, exposed her to artistic and cultural events, and as a teenager she did page layouts at the L.A. Free Press. She also attended the Otis Art Institute on a PTA scholarship. She subsequently attended San Francisco's Pacific Fashion Institute.

Alicia started writing Living On The Earth in 1969 when she was 19 while living on the Wheeler Ranch commune in Sonoma County. It was her third hand-lettered and illustrated book, but the first to be published. She had originally conceived of it as a pamphlet to help ease the transition of urban and suburban youth to their new lifestyle, but it grew into a manual. When it was published in 1971 and included in Stewart Brand's Whole Earth Catalog it became a best-seller .

The handwritten text and exuberant line-drawn illustrations were comforting and personal, and reflected the back-to-the-land aesthetic espoused by the youthful idealists of the era. This aesthetic was picked up and utilized by the creators of The Massage Book (1972), Woodstock Craftsman's Manual (1972), The Vegetarian Epicure (1972), and later The Moosewood Cookbook (1977) and the works of Sark (1991 and forward).

Alicia collaborated with her husband Ramon Sender on Being Of The Sun, a companion volume to Living on The Earth, published in 1973. This second volume is even more exuberant than the first, addressing aspects of meditation, celebration of the year, making music, and being passionate about life. They include instructions for making a bamboo root oboe and a set of bagpipes (from a plastic bag, masking tape, cardboard, bamboo and oat-straw whistles). They also composed 21 songs and chants for celebrating rain, night, time, welcome and other occasions. A few of these songs are on her CD, Music From Living On The Earth . Alicia had been playing fingerpicking folk guitar as a teenager, and learned of the joys of open tunings from her cousin's husband, the well-known guitarist John Fahey.

For the last 28 years or so, Alicia has been living in Hawaii (the first 25 in Maui, the last 3 on the Big Island). Her CD, Living in Hawaii Style, is more informed by the Hawaiian slack-key style of guitar playing. The next 2 projects on deck are How To Make Peace (50 Recipes) coming up in 2004 (a collection of original aphorisms which Alicia describes as "a 50-page greeting card") and Still Living on the Earth: A Dictionary of Sustainable Means due out in 2005.
Hawaii Tribune-Herarld
November 26, 2003
Still living, still on Earth
by Alan McNarie

When Alicia Bay Laurel began writing "Living on the Earth" in 1969, she was a teenager on a California commune. Now in her 50s and living in Puna, she has since made a name for herself in other wide - ranging fields, from wedding planner to Hawaiian/folk musician.
But "Living on the Earth," a manual on simple living that contains everything from recipes for pickles to tips on home childbirth, has gone on to live a life of its own. Revived by Random House a few years ago with a 30th Anniversary Edition, it was re - issued last month in a new fourth edition under a new publisher, Gibbs Smith.
Laurel will be making three appearances on the Big Island next month to promote the new edition. On Thursday, Dec. 11, at Borders Books and Music in Hilo, she'll be singing music from her CD, "Songs from Living on the Earth," and telling stories about the book's four incarnations and how they came about. She'll repeat the performance at 6 p.m. Dec. 12 at Taro Patch Gifts in Honokaa. On at 3:30 p.m. Dec. 14, a $5 donation will admit guests to a longer music and story - telling session at Volcano Garden Arts on Old Volcano Highway in Volcano.
"Living on the Earth" was a revolutionary book, in more ways than one. Not only did it become a bible for the commune movement, it also sparked a small publishing revolution.
"Basically, there wasn't any book before it that looked like it," observes Laurel. "After that, there were dozens and dozens." The book's style, with its hand - written text wrapped around simple line drawings, had an especially strong influence in the cookbook field, including the "Moosewood Cookbook" series and "The Vegetarian Epicure."
Ironically, a cookbook helped keep "Living on the Earth" alive. While on a promotional tour on the mainland, Laurel met the editors of a cookbook that was being put out by the Esalen Institute. They recruited her to illustrate the new book, and introduced her to the Gibbs Smith of Gibbs Smith Publishing, who turned out to be a fan of her first book.
"I told him, 'Funny you should mention that. I just got the rights back from Random House,'" said Laurel.
Smith bought the rights to produce a new edition, and set Laurel to work on a sequel called "Still Living on the Earth: a Dictionary of Sustainable Means," with updated information on such topics as permaculture and sustainable lifestyles.
With Smith, she recently attended the annual Bioneers Conference in Marin County, California to gather information for the book, which is due out next year.
"That is the largest world conference on sustainability. By going there, I really got an idea of the breadth and depth of what's going on in this movement," she says.
The term "sustainability" covers a huge range of topics, from recycling to producing biodiesel fuels to "permaculture" - low energy agriculture systems that don't require constant cultivation and massive amounts of fertilizer. All are aimed at producing a society that can sustain itself without using up huge amounts of fossil fuel and other non - renewable resources. The movement is an outgrowth of the "back to the land" communes that inspired, and were inspired by, Laurel's original book.
The new edition of "Living on the Earth" includes a forward by Prof. Tim Miller of the University of Kansas. Miller, a leading expert on the history of communal movements from early American religious communes to the present, helps to put the book in the context of its times.
The hard - to - classify volume - it's been catalogued under headings ranging from "spirituality" to "home reference" - has also become a historical document.
But whatever else "Living on the Earth" is, it remains a font of practical advice for ordinary people - especially this time of year, when the book's multitude of craft instructions could produce some unique gifts.
One section, for instance, contains easy - to - follow directions for making a wide variety of candles, from traditional bayberry and beeswax to "ice candles" made by pooring hot wax over ice cubes. ("Ice melts and leaves cubic holes in the candle. The candle burns fast but makes interesting shapes," notes Laurel's directions.)
For the ambitious, there is advice on how to build a kayak, make barrel furniture, and create hand looms and pottery kilns. For the lazy, there are easy instructions for creating a "button stone hammock." ("Fold 6 inches of the end of a blanket over a strong stick. Place a small round stone under the two layers and tie a knot around the knob made by the stone through the two layers.")
There are also plenty of house and garden tips. The gardening section, for instance, lists the amount of seed or plants needed per 100 - foot row to plant any of 18 different garden crops, and gives solid advice on such topics as irrigation composting and mulching.
There are sections on canning and jelly - making, with recipes for traditional treats such as apple butter and exotic flavor sensations such as rose petal jam. There are directions for making home - brewed beverages such as apple mead and elder blow wine. There are directions for salting fish and for making yogurt and sauerkraut.
There are also recipes for making soap, varnish, glue, shoe polish ("equal parts oil, vinegar and molasses. Add enough lamp black to form a paste"), paint remover ("1 part turpentine to 2 parts ammonia)" and waterproofing for cloth and leather.
Volcano and Kaumana City residents may be particularly interested in Laurel's directions on how to clean a wood stove and prevent it from rusting.
And there is lots of information that is just plain interesting.
"I think that when the book was a best - seller in 1971, a lot of people that read it were just armchair communards, in the same sense that there are armchair football fans," observes Laurel. "They may never have wanted to make ink from scratch, but it gave them a real spiritual lift just to know that it was possible. They might even have gone into the kitchen and made some marmalade."
Santa Cruz Sentinel
May 16, 2000
Homegrown charm helped 'living on the earth' become a big seller
By KATHY KREIGER
Sentinel staff writer
Thirty-one years ago, a 19-year-old urban refugee sat down to write a simple how-to pamphlet for new members of the rural California commune where she landed after sticking out her thumb.
The resulting book, "living on the earth" quickly became a cult classic that catapulted its author, alicia bay laurel, to the top of the New York Times best seller list and sold more than 350,000 copies.
Much more than a manual for making eggplant tooth powder, macramé bags and domes, the book became a counterculture bible that inspired countless back-to-the-landers.
The author's simple line drawings and distinctive handwriting, complete with misspellings, gave the book a homegrown integrity that struck an instant chord with a generation ready to reject big American cars, Formica and Wonderbread.
"living on the earth" was part Boy Scout manual, part Betty Crocker cookbook for a generation desperate for the beat of a drummer that did not lead to Vietnam. The book talked about having babies at home, dying and just about everything in between.
"This book is for people who would rather chop wood than work behind a desk so they can pay P.G.& E.," wrote bay laurel, who adopted the name to honor her favorite tree. "It has no chapters; it just grew as I learned. ..."
Thursday, the author, now 51, will read, sing and sign copies of a newly-revised edition of the book at Gateways Books in Santa Cruz.
"In 1993 I noticed that the people in health food stores looked the way I did at 20," bay laurel said in an interview last week from a friend's house in San Luis Obispo. "But they were 20 and I was 40."
She decided that this new generation might need the book too. It took a while to convince publishers.
The stop in Santa Cruz is part of a unique eight-month road tour she's making through the U.S. bay laurel is doing her tour in typical alternative fashion: she went through her address book and asked all of her far-flung friends if she could stay at their houses for three days. Then she called the bookstores in their areas to set up readings.
No, she won't be arriving in a VW van. She's borrowed her 80-something mom's indigo-blue Peugeot station wagon for what she calls a "connect-the-dots" tour.
You follow alicia's adventures via the daily entries she makes on her website, (www.aliciabaylaurel.com).
Computer? Website?
alicia! Girl, what's gotten into you?
Well, the world and alicia and all of us have changed in 30 years.
"The book was written by a teen-age girl," bay laurel said. "I tried to stay as close to the spirit of the original as I could and not overlay too much of myself."
But the many things she's done since her 2˝ years living at Wheeler Ranch, a northern California commune have left their imprint.
She wrote several other books, none of which have repeated the success of "living on the earth." Five are still in print in Japan, she says, where American pop culture is revered. After 1978, though, publishers rejected her proposals, telling her "the hippie thing is dead."
Her distinctive style was widely imitated. That may be the sincerest form of flattery, but it doesn't pay the bills. When she turned down an ad agency's request to draw a tequila ad, for example, she said another artist changed her name to a similar-sounding one and did the work.
Since 1974, bay laurel has lived on Maui, Hawaii. There she's been an artist and illustrator, singer and guitarist and yoga teacher. In 1988 she started a destination wedding business on Maui. It was so successful it earned her spots on Good Morning America and in "Bridal Style" book.
She sold the business a year ago, at about the same time Random House asked to reprint the book.
Friends helped her revise it, and the new version reflects updated ideas about health, ecology and so forth — she no longer uses pot, for example, but supports its use for fiber — but there is no mention of computers.
"She wouldn't have been a computer person. She wasn't even into electric lights," she said of the person she was back then. "It's still a '70s piece. It's not about living in 2000 completely."
The tour has another fascinating twist on the old days of hippie road trips. Once she's finished, she plans to take her "living n the road" computer entries and turn them into, what else, another guide for another generation.
Meanwhile, she hasn't lost her affection for the naive teen-ager she was, the one she thinks of as a daughter in some ways, the one who still influences her life today.
She still makes sprouts. She still sews, she still cooks everything from scratch and she still eats organic food "almost exclusively."
But right now, she's on the road. Right now, her stuff is in storage and she's got her metaphorical thumb out there for new adventures.
"I would love to be doing that stuff," she said. "But I don't think I'm going to be doing it real soon. I'm wanting to launch my free-lance art career. Wherever it takes me, I'm going."
WHO: alicia bay laurel will read, sing and sign copies of her newly revised book, "living on the earth" WHEN: 7 p.m., Thursday, May 18 WHERE: Gateways Books, 1018 N. Pacific Ave., Santa Cruz COST: Free INFO: 429-9600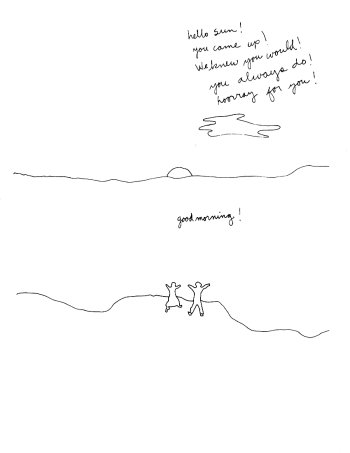 From Talking Leaves Magazine, Summer/Fall 2000


The first thing I noticed about this book was its delightful homegrown look‹the handwritten pages and playful line-drawings illustrating the text on every page. Living on the Earth, originally published in 1970, is a true heirloom. It is reminiscent of the era of hippies and the back to the land movement, but it is essentially a collection of recipes for living on the earth suitable for any day and age.

It includes how to do everything youšve wanted to know how to do for years but didnšt know how, or didnšt know whom to ask, or didnšt have time to read an entire volume on the subject, or lost your library card, or didnšt even know you wanted to or could do until you read this book. People can do that? Yep, get ready!

Granted, these arenšt science experiments, but real live descriptions telling how to live a happy, wholesome life where you are empowered individually to take care of your needs and to be self-reliant and resourceful, as many of our ancestors before the technological revolution were. You donšt have to be a full-on Luddite to enjoy this book, though, and you certainly donšt have to live in the country. There is something for everybody. Ever wonder how to make yogurt? Or miso? How to get rid of ants? Make your own shoes? Build a yurt? Or how about make candles, flutes, pemmican sausage, jerked meat, soap, bread, and country pie?

Not only is this book astoundingly complete and deliciously inspiring, but I could tell something about the author as well. She is a collector. She collects ideas about things that work for living‹for being human, and relying on human powered innovations; for, as titled, living on the earth. She is a human and a teacher. Wow, she must have collected for years! No wonder this is a revised edition‹I think it would be nearly impossible for a collector of valuable information to publish only one edition of such a book.

Living on the Earth is written clearly, concisely, and in a positive manner. Read this book and pass it on! Hopefully youšll learn something new, and then teach a friend to do something too!
‹Reviewed by Jenya Lemeshow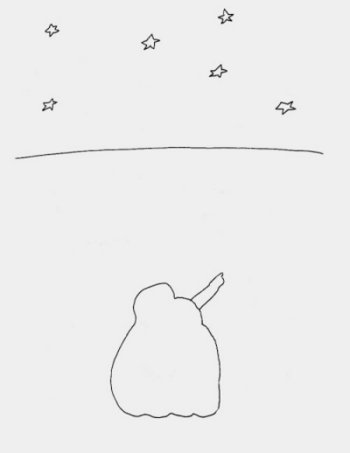 Alicia Bay Laurel has
lived through 30 years of
transformation to stay
forever hippie

By Nadine Kam
Honolulu Star-Bulletin
November17, 2001

Alicia Bay Laurel has been criss-crossing the country with an IBM-compatible laptop and cell phone, which doesn't seem compatible at all with the flower-child lifestyle and attitude that brought her fame and fortune 30 years ago as the author of "Living on the Earth."

"Living" was a handwritten, hand-illustrated tome that led a legion of people to ditch unfulfilling careers in favor of simpler, more meaningful work and earth-conscious lifestyles.
The book made the New York Times bestseller list and was reviewed favorably by Time, Look and numerous other magazines. More than 350,000 copies were sold over 10 years, which allowed Laurel, at age 21, to continue a carefree existence until she turned 30. That's when the hippie became a musician, photographer and eventually, businesswoman.

Now 51, she's aware of the rap heaped upon her generation, often regarded as hypocrites who turned on, tuned in and sold out.

But that characterization is unfair, she said. Once a hippie, always a hippie.

"It depends what's coming from inside of you," she said. "What's true about me is that I'm an artist and I make use of the tools that are appropriate to my work. The piece I'm doing now is an Internet piece, and the Internet is equally useful to all sections of society, including the counter-culture and those who live in rural areas. The Internet allows them to have cottage industries and live in the middle of nowhere and make a living."

The Internet piece she is talking about is her Web site, www.aliciabaylaurel.com, where she keeps a diary of her adventures in text and photos.

Until recently, Laurel called Kihei, Maui, home. That's where she was running her business, "A Wedding Made in Paradise" -- helping tourists plan their weddings -- for 11 years ending in July 1999 when Random House purchased the rights to republish "Living on the Earth" on its 30th anniversary. She's now on a national tour to promote the book.
Calling from Kauai in advance of her weekend performances at Borders Ward Centre and Waikele, she said, "My possessions are in a storage container in Maui. I have an automobile in L.A. It's a Dodge Caravan that I'm using on my tour. And I have a whole batch of suitcases that I call my file cabinets."

In her travels, she says she's met hundreds of people whose lives were shaped thanks in part to her work. One of those people was Erik Frye, who helped her revise "Living on the Earth."

He told Laurel he was 8 when his babysitter gave him a copy of the book. The ideas in it led him to Berkeley and UC-Davis, where he studied sustainable technology and conservation. He became an organic farmer and agricultural inspector who founded the Hawaii Organic Farmers Association.

Laurel never set out to dictate lifestyle to others. She had grown up in Los Angeles, and was 19 when she moved onto Wheeler Ranch, a 350-acre commune in Sonoma County, with a hundred other "city kids."

"We didn't know how to live on the land," she said. "As a service to the community, I thought I'd put together a handbook for the new people detailing how to build a fire, how to build an outdoor kitchen, how to make soap. And I had information of my own to share. I had gone to dress-design school and learned pattern drafting so I could explain how to sew a simple tunic. My mother was a ceramic artist so I knew about clays and kilns.

"I tried to find out everything I could and wrote out all the information by hand. By the time I finished, it was too big for me to publish myself."

Laurel got in contact with Random House, which published 10,000 copies of "Living on the Earth." The copies sold out in two weeks.

"It was not like I wanted to prove anything, like tell people how they should live. As it turned out, many people were inspired by my book to go live on the land.

"You never know what's going to come from following your dream. You might end up broke and miserable, or you might find something far greater than you ever imagined.

"My parents certainly didn't want me to go to a commune. My mother expected me to be an English professor at UCLA. Instead I became a best-selling author."

Not all hippies were so lucky. Many returned to the mainstream and the corporation, in the process seeming to become the kind of creature they had run from.

"What changed was the people in my age group began to have babies," said Laurel, "Raising a child meant they needed a steady income, a home, because a child may not want to participate in a lifestyle that meant going without shoes, the latest clothes, videos, all that stuff.

"They sacrificed to make it good for their children," said Laurel, who has no children. "A lot of my friends led more conservative lives while their children were in elementary and high school, but what I'm finding now is that people my age are in transition again. Their children are graduating from high school and now parents have the option of choosing lifestyle again."

This may explain the increasing population of bohemians, who, according to Laurel's definition, possess three characteristics: "They strongly believe in compassion, more than profit. Creative self-expression is more important to them than conformity. They believe a relationship between the physical and metaphysical is important.

"If these beliefs guide their decisions in life, that person is bohemian," Laurel said.

Another name for them is "cultural creatives" and according to a new book, "The Cultural Creatives: How 50 Million People are Changing the World" (Harmony Books, $25), by marketing experts Sherry Ruth Anderson and Paul Ray, they account for a quarter of the United States population.

"I think this will be cheering news for everyone. I talk to so many people who tell me they feel like they're all alone, but they're not."

And their ranks may be growing. "I have a friend who runs the Web site hippy.com, and 85 percent of the people who visit are between the ages of 14 and 29," she said.

The growth of technology has spurred an opposite trend focusing on tactile arts, including the current hippie trend in clothing. This is reflected in peasant-style garments and other natural-fiber clothing embellished with embroidery, beads and feathers.

Yet, beware of those in hippie guise. Laurel says it's more important to feel the part than look it.

"The Anthropologie spring catalog is full of hippie clothes, but they're expensive, like an $80 skirt and $200 sandals," she said. "It's the same kind of stuff I used to buy in thrift stores so it's funny to me.

"What's important is having the freedom to create, to have compassion for others. To be ruthless, to me, would be death. I wouldn't want to hurt anybody."
A Communal Classic
Reviewed by Linda Richards
May 2000
Thirty years after its original publication, the newly revised and updated Living on the Earth remains the definitive guide for those interested in shucking off the trappings of modern life and running off to start a commune.

Author Alicia Bay Laurel was just 20 when the first edition of Living on the Earth was published in 1970. One can just imagine the flowerchild she was sitting cross-legged in some verdant field with her sketchbook in her arms while she filled page after page in her growing compendium of modern knowledge for skills almost lost. Everything from milking a cow, making glue, soap and candles to building an interesting salad ("and some taste trips like kelp, onions, raisins..."), organic sauerkraut and sunflower milk. Really, the list of what is included is too long to even attempt. Suffice it to say that, if you were actually taking a run at community-building at the edge of a wilderness, Living on the Earth would be a pretty handy book to have around. Especially if you'd also brought your Champion juicer and some powdered potash along for the ride.

The 2000 edition contains all of the homespun charm of the original. Nothing -- from the copyright notices to the index -- is typeset. Everything is in, presumably, Bay Laurel's own clear and schoolteacherish hand. The author's naively whimsical illustrations are intact, as well. The author has included a sketch on nearly every page. In some cases, the illustration and the text form a sort of whole. For example, that sauerkraut recipe is written inside of the jar.

There's lots of utopian brouhaha going on, as well. Naked celebrants dancing under trees and playing the instruments they've just made. An unclothed man sprinkling water from a hose onto both a cavorting child and a line of willing plants. Eight unclothed and nearly unclothed workers joyfully tending their garden.
A great deal of the book is given to the execution of simple tasks -- and here again I'm tempted to make a list: tanning leather, curing a cold, remaking second-hand clothes. However, some of Living on the Earth deals with higher concerns. Bay Laurel tells us, for instance, that "hatha yoga keeps you stoned," and that "the Chinese were once very hip to living in nature." Despite all of this naively rendered and idealistic exuberance, Living on the Earth is an oddly complete book, one that would be useful to have at hand if you were, for example, stuck on a deserted island or lost in the woods. It also includes much that will interest modern vegans (aside from that leather tanning reference, of course) and others concerned with finding a more organic course through their lives.

Despite useful and interesting updates in this new edition, and despite the fact that the book includes real life instruction for various activities, at its heart, Living on the Earth remains a touching reminder of a quiet revolution. |
Linda Richards is editor of January Magazine.
From the Ukiah Daily Journal
The Library File
by Susan Sparrow
June 15, 2000

A few years ago this book would have been another good book for your 1970's collection of how things used to be. But, in just a couple of years, more and more people have begun looking for ways to simplify and regain the pleasures of being more actively involved in the creation of their own living space and lifestyle. Living on the Earth is written in Alicia's cursive script and illustrated on every page with her line drawings. Still containing most of the original text and drawings, she has updated this classic counter culture lifestyle book with information on sustainable technology, preservation of the environment and new natural food recipes.
Author still "living on the earth"
Reviewed by SARA PEYTON
Special To The Press Democrat
June 2000 Santa Rosa, CA
Alicia Bay Laurel is back. The trend-setting author who in the early 1970s encouraged thousands to go live in a yurt is in Sonoma County with a new edition of her counterculture classic, Living on the Earth.
Years earlier, at 19, the Los Angeles native was motivated to pen a how-to handbook for hippies after moving to Wheeler Ranch in Occidental. The west county parcel, a former infamous hippie enclave, is owned by landscape painter Bill Wheeler. Indeed, Laurel's best-selling tome is entwined with the history of the county's idealistic back-to-the-land movement and the repeated efforts of county officials to destroy it during the late 1960s and early 1970s.
I caught up with Laurel, now 51, in Graton, on tour to promote her book. She had loose, nut-brown hair framing a surprisingly youthful face and wore a denim skirt and a halter top of patchwork embroidered fabric. Laurel still sports a flower-child look.
Back in March 1969, a restless Laurel already an artist, musician, and author of two unpublished books stuck out her thumb on Park Presidio Street in San Francisco. "The first people I met on my journey were on their way to Wheeler Ranch," says Laurel, whose left-thinking parents encouraged her artistic bent. "When I got there I was overwhelmed by the beauty of the place and the way the people were living and their cheerful freedom. But there was nothing in my 19 years that had prepared me for living without electricity and running water. I was not alone in needing to learn basic outdoor skills."
The free-ranging manual Laurel conjured includes step-by-step instructions for making sand candles (remember them?), cooking on a woodstove, creating wind chimes out of tin cans and seashells, and birthing a babe at home. "How do you grow things? How do you make clothes from things out of the free box? These were things I needed to know, and I felt that other people would surely want to know them as well," says Laurel.
The unconventional set of instructions proved to be just what the reading public craved. Published in 1970 by Bookworks (an imprint of Oakland book distributor, Bookpeople), Living on the Earth enjoyed overnight success.
In six weeks the first run of 10,000 copies disappeared off shelves. Then, two weeks before he died, Bennett Cerf, president of Random House, acquired the rights. In 1971, the Random House edition emerged as the quintessential bible for wannabe and would-be back-to-the-land types, selling some 350,000 copies in English and landing on the New York Times bestseller list. The original version still sells in Japan.
Why the phenomenon? By 1971 the back-to-the-land movement was well under way and Laurel's book resonated with those longing to move to the country. The large format softcover, written in Laurel's loopy, cursive script, with few capital letters, broke the rules. Simple line drawings cheerfully illustrate the text and included many pictures of men and women in various stages of dress and undress. The innovative book design was emulated by dozens of books including Anne Kent Rush's The Massage Book and Mollie Katzen's The Moosewood Cookbook. Just as surprising to the publishing industry, Laurel's homage to the hippie homemaking was among the handful of paperbacks, including the Whole Earth Catalog, to outsell hardcover titles.
Laurel stayed on Wheeler Ranch for two years. "I left to go on tour for the book. My impetus to leave was that we were being raided by a combination of the county health department, the housing department, and the vice squad. The big raid came only a few weeks after I threw a huge party to celebrate the publication of my book. There were 800 people including people from communes from all over California." Recalling that hippie gathering, Laurel says, "Each group had a different campfire and music at night. (Actor) Peter Coyoteís group led owl totem chants. Coyote had three children named Big Owl, Owl, and Little Owl. I'm sure they have different names now," she adds, laughing.
The county crackdown at Wheeler Ranch mirrored the years of raids for building and sanitary code violations by county officials on nearby Morning Star commune. That land was owned by the late Lou Gottlieb, formerly a member of the Limeliters, a well-known folk singing group. A limited edition scrapbook crammed with news clippings from The Press Democrat and San Francisco Chronicle details the tumultuous period between 1966 and 1973, when county authorities labored to stem the growth of Occidental's "shaggy-haired, hippie colonies."
An online memoir about the communal ranches recalls Laurel as a hardworking participant, generating "income from various creative projects which she sold, an activity then unique among Open Landers." After she achieved success, "Alicia was very generous with her checkbook," says Wheeler.
"It was kind of a shock to be the only hippie around with money," admits Laurel chuckling. She pocketed an $8,000 advance from Random House, a gold mine in 1971. "People weren't shy, and they just came up to me saying, 'I want a trip to Hawaii, I want glasses.' I didn't buy anybody a trip to Hawaii, but I did provide dental work and glasses. When there was the big raid on the (Wheeler) land after the party, I bailed everyone out of jail. Later, I put up money for the court transcripts for the trial that followed."
Laurel created and published six more illustrated books after Living on the Earth. In 1974 Laurel visited Maui and decided to stay. There she worked as an underwater photographer, yoga teacher, book illustrator and teacher. In 1988 she opened a destination wedding business, selling it in 1999. "I wrote books while I was in Hawaii but nobody wanted to publish them." Not long after selling the wedding business, Random House decided to re-issue Living on the Earth.
With the help of experts, Laurel updated the 30th anniversary edition of Living on the Earth (Villard Books/Random House 2000; $16.95) with new information on sustainable technology and preservation of the environment and new recipes for natural foods basics. The directions for growing bean sprouts aren't as "funky" as they were, but all the original drawings are there. "I was very careful not to put in new things that were out of character with the person I was then." The result is a book that looks very much like the original, but the updated resource listings include Web site addresses.
Traveling to readings in an old royal blue Peugeot, Laurel has met many who have said her book changed their lives. Several carried Living on the Earth around the world. One young woman was named after Laurel. "She was born in a teepee, of course," says Laurel.
During her sojourn in Sonoma County, Laurel plans to catch up with old friends and walk over the land at Wheeler Ranch, recording her impressions on her Web site. "The thing about the relationships that began in those days is that they've been extremely durable, almost like blood relatives," says Laurel.
"We are intertwined through our love of the land and through our creativity," agrees Freestone author Salli Rasberry, whose first book was published shortly after Living on the Earth.
"Those of us living in and out of the communes began experimenting in simple living, attempted to use all of our senses as we connected with the natural world. People like Lou (Gottlieb) and Bill (Wheeler) provided sanctuary and a time out to try and make sense of a world that made no sense to us," adds Rasberry.
Undoubtedly Laurel will find that the Occidental area reflects the integration of the rascals, artists, hippies, and greenies who moved to the established rural town some 30 years ago or more and stayed. Among them, Wheeler, who celebrated his 60th birthday on Saturday.
Reflecting on her time at Wheeler Ranch, Laurel says, "It seems like a shimmering star. It's amazing I could live so fearlessly. I loved the social openness. Normally, we spend so much of our time in clothed society separated by social status. There, most of us were naked most of the time when the weather allowed. I had a sleeping bag and a dress and a jacket. Everything else was dispensable."
Sara Peyton is an Occidetal free-lance writer. E-mail her at sarapeyton@pressdemo.com.
From Publishers Weekly: Nature and Environment: Nurturing the Whole Earth's Catalogue, October 4, 1999 by Robert Dahlin
The ways in which writers address the wide breadth of relevant issues have evolved over the years. "In the '70s," remarks Counterpoint publisher Jack Shoemaker, "a small number of important American writers turned their attention to the environment, people like Gary Snyder and Wendell Berry. In the '80s, another group of extraordinarily talented writers coming out of the poetic sensibility joined in, writers like Barry Lopez and Gretel Ehrlich, as well as scientists and naturalists like Terry Tempest Williams. An explosion of attention was paid to landscapes, and every bookstore had to have a natural history shelf that soon became filled with writers of lesser talent. People started predicting that this was a flash in a pan, and publishers backed away from rushing material into print that wasn't ready. Today, nature writing, what I call landscape writing, has grown into a mature genre."
How Does Your Garden Grow?
Farming is certainly a paradigm of living with nature, as is gardening with a protective eye to the land itself. Rodale's extensive list of gardening books has long stressed organic methods. In January, Bantam publishes Gardening for the Future of the Earth (A Seeds of Change Book) by Howard-Yana Shapiro and John Harrisson, and February will bring The Landscaping Revolution: Garden with Mother Nature, Not Against Her (NTC/Contemporary) by Andy Wasowski with Sally Wasowski.
While some plant, others seek out plants, occasionally for health reasons. Medicine Quest: In Search of Nature's Healing Secrets (Viking, Mar.) is Mark J. Plotkin's look at botanical as well as animal cures. Living on the Earth (Villard, Apr.) by Alicia Bay Laurel includes herbs to treat stomach ailments; this title became a surprise hippie bestseller (300,000 copies sold) when it was originally published nearly 30 years ago. Nature's Medicines: Plants That Heal (National Geographic Books, Apr. 2000) by Joel L. Swerdlow specifies and illustrates 100 of the most curative plants.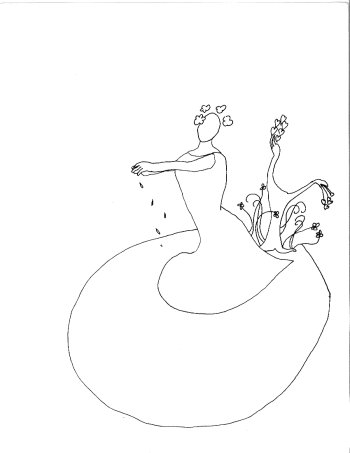 Earthworks Magazine
November/December, 2000
30 years ago, Alicia Bay Laurel wrote a book on natural living during
her stay on a commune in California. That book, called "Living on the
Earth", surprisingly became a New York Times bestseller.
"Living on the Earth" has recently been released again as a revised and
updated 30th Anniversary Edition. The book is still the ultimate guide
to living a simpler, self-reliant, close-to-nature lifestyle. Just like
the projects and recipes in the book, the book itself was made from
scratch, entirely handwritten and beautifully illustrated by the author
herself. Alicia Bay Laurel gives instructions for building a kayak,
making musical instruments, sewing comfortable clothing, dealing with
pests naturally, and building simple shelters, just to name a few. The
30th Anniversary Edition is updated with new information, such as new
organic recipes and environment preservation tips, but all of the
original drawings and most of the original text remain intact.
"Living on the Earth" is not just loaded with useful information; it's a
pleasure to look at. A new discovery awaits you each time you turn the
page. This magical yet practical book will get lots of use.
We can do it ourselves
by Betsy Marston
May, 2000

It was 1970, and people were dropping out in droves. Wood stoves were replacing electric heat, milk cartons were transforming wax into candles. Someone noted that more pottery was created during the "70s than during the history of mankind - perhaps an exaggeration. One of the gurus for back-to-the-landers 30 years ago was a woman who named herself Alicia Bay Laurel. Then 19, she lived on a California commune, and after collecting country lore, she hand wrote and illustrated a book, Living on the Earth. Now her hippie how-to book has been reissued so that once again it invites contemporary malcontents and vicarious readers to make almost everything from scratch. That means jerky from game you shoot yourself, soap from ingredients you stir for hours, patchwork quilts from upholstery samples and remnants. Nothing goes to waste in her world; everything yields to human ingenuity as long as there's time enough to fiddle. Bay Laurel also doesn't shrink from life's inevitabilities. Her simple recipe for forest cremation: "Make a pyre of wood, lay the body on top, pour on kerosene and lots of incense. Burning bodies don't smell so good." Bay Laurel's was the first paperback to out-sell hardcover books, says her publisher. It recalls a time when rural America was the destination for those seeking to create a life free of materialism and full of joy. If you didn't live through that decade, no problem; Bay Laurel will still bathe you in nostalgia.
from: The East Bay Express Online, December, 2000
Living on the Earth
By Alicia Bay Laurel
Random House (2000, 1970), $16.95
Call it "That '70s Book." Originally published in 1970, it finally went out of print in 1980 after it sold more than 350,000 copies to folks on communes and to curious middle-class moms and dads in suburbia. Living on the Earth, Alicia Bay Laurel's hippie workbook, was just what city kids needed in the '70s when they left home or dropped out of college, and moved to the countryside. Written with a graceful hand and easy to read, it provided practical information about homesteading and farming, and offered beautiful drawings of naked girls and boys in an Edenic landscape–all of which made the rigors of rural living look like fun.
Now, with third-generation hippies quickly coming of age, Laurel's book is back in print in a new, revised 30th-anniversary edition that's more environmentally sensitive than the original. This time the author doesn't suggest bathing in streams or cutting down trees in the forest to make human habitats. There are other changes here and there, but overall the joyous, down-to-earth feeling of the original book has been preserved. The values of the counterculture come through as loudly and clearly as ever before.
It's hard to believe, though, that Living on the Earth will sell as well in the coming decade as it did in the '70s when it reflected the belief that paradise could be created here and now. Today, it seems in part like a cultural artifact from a long-ago decade. Still, Laurel's book is undeniably charming and it's likely to make unreconstructed hippies feel nostalgic for days gone by. For the utopians of the 21st century it's likely to provide renewed inspiration to live in harmony with the planet and its creatures.
–Jonah Raskin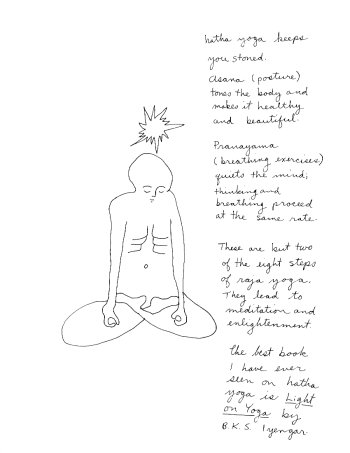 Review by Fellowship for Intentional Community

Living on the Earth
by Alicia Bay Laurel
2000 (revised and updated 30th anniversary reissue of the original 1970 book)
246 pages, illustrations on almost every page, $16.95

Alicia Bay Laurel had grown up in Los Angeles, and was 19 when she moved onto Wheeler Ranch, a 350-acre commune in Sonoma County, with a hundred other "city kids." It was 1970. "We didn't know how to live on the land," she said. "As a service to the community, I thought I'd put together a handbook for the new people detailing how to build a fire, how to build an outdoor kitchen, how to make soap. And I had information of my own to share. I had gone to dress-design school and learned pattern drafting so I could explain how to sew a simple tunic. My mother was a ceramic artist so I knew about clays and kilns. I tried to find out everything I could and wrote out all the information by hand. By the time I finished, it was too big for me to publish myself."

Laurel got in contact with Random House, which published 10,000 copies of Living on the Earth. The copies sold out in two weeks. "It was not like I wanted to prove anything, like tell people how they should live. As it turned out, many people were inspired by my book to go live on the land. You never know what's going to come from following your dream. You might end up broke and miserable, or you might find something far greater than you ever imagined. My parents certainly didn't want me to go to a commune. My mother expected me to be an English professor at UCLA."

The 30th anniversary edition of Living on the Earth maintains the innocence, lyricism and whimsy of the original, enriched with current information on sustainable technology and protection of the environment. At once a practical manual of recipes and directions for creating from scratch all of life's basic amenities and some of its frivolities, an influential artist book with an instantly identifiable style, an insider's view of the Utopian commune movement of the early 1970's, and a spiritually uplifting lifestyle book, Living On the Earth is as charming today as it was 30 years ago.
from: The Austin Chronicle, September, 2000
It all seemed a lot simpler in 1971. The simple solution to my misery was to get back to nature and learn to grow my own food and weave my own fabric and live in a field with dozens of other dispossessed hippies, children, and dogs. Fortunately, that never really happened, and it chills me to realize how close I came to it. So when the reissued Living on the Earth landed in my hands, it was like I was trapped in a time machine in an old science fiction movie. Suddenly I was flailing helplessly against a big whirling spiral. In 1971, I was a mess -- a confused adolescent trapped in the hell between hideous teenage persecution and suburban emptiness. And this book offered a way out. As if she were a cross between Martha Stewart and a Deadhead, the author presents a utopia of simple self-sufficiency with decidedly childlike illustrations, presumably to underscore the simplicity of simplifying your life. It's not really all that easy, but, back then, this book made me dream of it.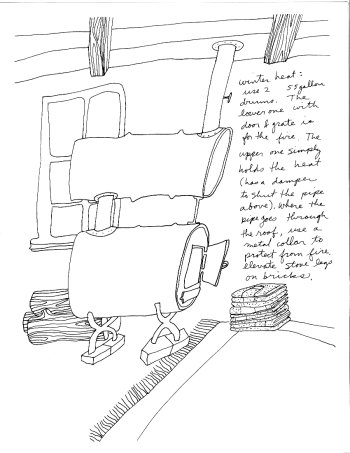 The first author I would like to introduce here is someone whose books have been on my shelf (and in my heart) since the early 70's. As young back-to-the-land homesteaders headed for the idyllic country life, many books were needed to give us suburban transplants some sorely needed guidance. A number of us had never even seen a vegetable garden before!!! Let alone know how to can, freeze etc. without killing ourselves in the process!! And during that time, amidst all the other purely practical books.."Living on the Earth" was born. Hand-lettered and illustrated by Alicia, it was loaded with practical advice of all sorts in a wonderfully whimsical manner...weaving spirituality with earthiness. Her works have always been a reminder to stay true to my heart..and to retain simplicity in lifestyle, love for all and stay high naturally by being in love with life.
Please check out her Website, and I recommend anyone with the tiniest bit (or residue) of hippie in them to definitely invest in her books. They are a treasure, and so is she. Today is my birthday, and I want to thank Alicia for making my life brighter with her good work and sweet vibes.

Blessings, Mamma Moon
http://60sfurther.com/Tao-Spiritual-Guides-Teachers.htm
An original work of its time, now returning to print after twenty years at a time when environmental awareness and concern is at a high.
The Rainforest Alliance, New York NY

From: Thoreau Green World, May 6, 2002
OK, on to the final part of my economic rant. In addition to getting your own thing together, I think it is equally important that you want less. There are several books that I recommend. First, the classic. Walden. Second is a book on the practicalities of a Thoreauvian lifestyle in the present day, Alicia Bay Laurel's "Living on the Earth". The third book is somewhat deceptively titled "The Tightwad Gazette", by Amy Daczyn (not at all sure about the spelling of that last name, pronounced "decision") It is not about being ungenerous, rather it is about giving yourself a lifestyle of sane spending. Additionally, many of the ideas in this book are also environmentally beneficial. It is one of those nice situations in life where there is little tradeoff: If you are doing it for the environment, you also save money; if you do it to save money, you also save the environment. Not bad, huh?
I'm not sure if we can ever cease craving, but our cravings do have to be calmed. In addition to all the practical suggestions in Alicia Bay Laurel's book, she also suggests meditation. Try it. Unless enough of us calm our inner fires, we're all doomed.
"Living On The Earth" by Alicia Bay Laurel
This book is illustrated by the author in simple line drawings. She draws knowledge about communal hippie living from many individuals and acknowledges them in her book. They give specific directions on how to build your own shelter, dig a proper latrine, grow your own food, sew your own clothing, and live harmoniously on the earth with your fellow humans. These lessons taught by Alicia Bay Laurel and her friends should become part of our American oral tradition. People of all generations can benefit from the author's childlike perspective on simplicity.

The MLS Bookstore
Back in print after 20 years, this homesteading primer presents a practical and fun design for life lived the natural way. Readers will learn how to construct an outdoor kitchen, practice midwifery, build a kayak, and make their own soap.
Powells Books, Portland OR
A classic of the back-to-the-land, do-it-yourself philosophy of the 1960s, this free-spirited, homemade, information-packed book is updated with information on sustainable technology and the environment, while maintaining the freewheeling lyricism of the original 1970 edition. In drawings, recipes, and handwritten text the book depicts human life in ecstatic harmony with nature. It's also a wide-ranging compendium of country living skills, in a design that influenced many books to follow, created by a then-teenaged resident of a northern Californian commune.
Daedalus Books
Living On The Earth is recommended at the following web sites:
www.geocities.com
http://spiritualgrowth.com/whatsnew2.html
www.omphalos.net
www.dalemiller.com
www.chamomiletimes.com
www.paganpath.com
http://surrealist.org/links/spirit.html
www.uiowa.edu/~cyberlaw/tpfl/tpflch11.html www.wilsonsalmanac.f2s.com/links/literature.html
www.tracydove.com
www.sharielf.com
www.sfheart.com
www.vipgrafx.com
www.resinets.com/topics/the60se.htm
www.opinionsoup.com/biblio.html
www.sproutnet.com/books.htm
CHURCH OF ALL WORLDS - Basic Bibliography
Hundreds of books have contributed to the constellation of ideas and world-view that is the CAW. Of these, the following bibliography includes the most vital, essential, basic, challenging, and revolutionary. We have organized the list into a number of topics, which are here presented in order of essential relevance to our present gestalt. Within each category, individual books are listed in what we consider the ideal order in which they should be read for the most coherent presentation of the ideas involved, as in a course of study. ref: Mircea Ellade, SHAMANISM
I. THE VISION
1. Paul Williams, DAS ENERGI
2. Robert Heinlein, STRANGER IN A STRANGE LAND
3. Mack Renolds, EARTH UNAWARES (OF GODLIKE POWER, previous title)
4. Tom Robbins, ANOTHER ROADSIDE ATTRACTION
ref: Joe Pintauro & Alicia Bay Laurel, EARTH MASS
ref: Ramon Sender & Alicia Bay Laurel, BEING OF THE SUN
Wheeler Ranch [1967-1973]
Wheeler Ranch was founded by landscape artist Bill Wheeler on a 320-acre ranch along Coleman Valley Road. Wheeler opened the ranch to everyone after county authorities began rousting the residents at Morning Star Ranch. When Morning Star was leveled, Wheeler Ranch continued as a quintessential hippie commune until the bulldozers arrived in 1973. Wheeler Ranch was written up in the June 1970 issue of Harper's. The book "Living on the Earth", a best-seller in the early '70s, was written while author, Alicia Bay Laurel, was living on the ranch.
http://libweb.sonoma.edu/regional/notables/utopians.html
VEGAN dairy recipes
i got this recipe from a FABULOUS book, "living on the earth" by: alicia bay laurel.
**SUNFLOWER MILK**
~soak raw hulled sunflower seeds or almonds in water for 8 hours.
~drain and rinse
~blend with water to desired consistancy
~add sweetner (honey, or stevia) and vanilla extract
~strain, chill and serve!
(same website also quotes the beaded curtain recipe from LOTE--abl)
From www.witchywomanworld.freewebspace.com
From www.lelandra.com, a wonderful web site devoted to hippie crafts:
Threads for Heads - This comb-bound book of about 50 pages is the only "commercial pattern" I know of that is oriented specifically to the hippie market. It gives instructions for basic items like apron shirts, pants and shorts, skirts, etc., including guidance on constructing your own patterns from your measurements. I loved the personal touch of the quotes and bits of poetry throughout... it reminded me of the Alicia Bay Laurel books...
From Tribal Jams Magazine, spotted among recipes and instructions for cooking while camping out, by a writer named Sunflower Junction:
Read Alicia Bay Laurel's book "Living on the Earth" for more ideas on camp food. I consider this book to be the essence of hippiedom.
From Whole Earth Magazine's review of The Encyclopedia of Country Living by Carla Emery:
Nevertheless, as folk literature—as the crazy quilt of a quarter-century's worth of hints for rural living and as a monument to one woman's determination to feed her seven children by ingenuity and hard work—this book should be shelved in your collection between the Foxfire books and Alicia Bay Laurel's Living on the Earth .


From Vegetarian Teen's website:
Stephanie, age 17: Well, I know a book you could refer to. I have this book called Living on Earth by Alicia Bay Laurel and it is pretty much a guide to life. It explains methods to make just about everything yourself so that it is healthy and environmentally friendly, and more often than not, vegan or vegetarian. The book includes beauty products, like soaps (facial), different types of baths (Japanese, steam, etc.) and a bunch of other things. You should get this book - it's amazingly helpful, unique and extremely interesting. A "how to" guide to suit your everday needs.
From the Dancing Rabbit Ecovillage website:
We were graced with two fabulous performers this week, who stopped here on their way across country. Alicia Bay Laurel wrote a best-selling book called Living on the Earth in the late sixties based on the skills she learned living on a commune. She just rereleased the book and is traveling the country telling stories and singing songs about that time. She performed here because Alline contacted her about selling her book through Community Bookshelf, Alline's book business.
From The Hestia Guild Bookshelf:
Living on the Earth When I first met Bella, I saw this book on her bedroom wall and knew we'd have the same goals in life. (I also had a copy!) It's the original hippie guide to homesteading. It's a great book to color in the pages with your kids - there are big, childlike, sweeping illustrations. No printing...everything is just handwritten in Alicia's loopy cursive. This book starts with outdoor survival and moves to important things like home birth and home medical remedies, how to make your own shellac and turpentine, dealing with crabs and lice. Also fun things that only the hippies would think of - tie-dyeing with natural dyes, making musical instruments, wind chimes, and kid toys out of recyclable materials, etc. Will bring a smile to your face, and your kids will love it. It's another one that is probably out of print and you'll have to look hard to find a copy.
Chat on http://archives.his.com
OK, I may be just speaking to my fellow aging hippies out there, but I want everyone to know how pleased I was to discover that Alicia Bay Laurel's ``Living on the Earth'' has been re-issued in a special 30th anniversary edition. For many of us who came of age in the 1960s and began our journey through the various crafts in the early 1970s, ``Living on the Earth'' was both a roadmap and a bible. This book, written entirely in Alicia's own cursive script and illustrated with her charming line drawings, was intended to be the definitive guide for sustainable living. And for may of us it really was. I cannot imagine how many people were inspired by this book to try their hands for the first time at sewing, dyeing, weaving, pottery-making or even candle-dipping and sprouting our own veggies. Everything she described seemed so infinitely possible. So we just plunged in and did it. Didn''t wait for anyone's permissions. I can remember in my pregnant hippie days constructing most of my maternity clothes from the patterns in the book. (And yes, I really did have a tie-dyed maternity top). The first dyeing I did was by following her instructions for tie-dying. There was a pattern for constructing a simplke Inkle loom, and instructions on how to make simple musical instruments from items around the house. Learned from this book to distil rosewater, for example. I am so pleased that the book is back in print again. Of course this time it costs $12.95 instead of the $3.95 my mom paid for the copy she bought me back in 1970. The new edition is updated, taking into account some technological innovations and new ecoogical concerns that have arisen in the last three decades. But its lovely heart and soul are still intact. Here's a URL for Alicia Bay Laurel's own website. And you can buy the book through this site. Ah, I am filled with such nostalgia!
Victoria

I made an inkle loom and many belts. My son made a red, white , and blue one and almost got kicked out of school for it (that's how it was then). I'm going to get the book and share it with my grandchildren.
Jo Rice in Ohio
I love the site of Alicia, yes nostalgia I presume. Our childeren say my husband and I are still hippies, but I think many things are different now. I have cut down at doing everything myself, growing my vegetables becomes heavier, and I buy some of my clothes now. And I use our computer quite a lot.
Marijke de Boer
When I'm not making the folk festival circuit, I'm a student at SUNY Geneseo. I'm an Art major/English minor, but I have no idea where I want to go with that since I'd rather be living out of a van with a guitar, a change of clothes, and a jar of peanut butter to keep me alive.
I thrive on unusual books. Any suggestions are welcome, since my "to read" pile is gradually decreasing to the size of two small rooms. Most recent books I've read: "Living on the Earth" by Alicia Bay Laurel and a collection of humorous essays by Mark Twain.
My only dream is to ride freight trains across the country with my guitar. If I never do another thing afterward, I will have lived more than everyone on this campus combined.
Phroovisgirl
The Globe: The Daily Freak 7/4/00

Early last week, I picked up a book "Living On The Earth" by Alicia Bay Laurel. Very sixties, very countercultural, especially in this sense: It practically teaches you the skills to survive and enjoy life completely off the grid, or at least as far off it as you want to be. It isn't a book about "survivalism" practiced by militias and wackos. It's all about forging a good life outside mundane society. It doesn't promote revolution, it creates revolution by giving you the tools to live the good life without J.C. Penney, Nike, Stop+Shop, The Gap, and Microsoft.

And again I ask...how independent are you?



I have always loved this book. It rings true and honest, advocating a simple, celebrate-life existence. Subtitled, "celebrations, storm warnings, formulas, recipes, rumors and country dances". Quirky line drawings by the author. Cover drawing of naked woman in reverance to the sun. Overall a bit worn and well-loved. Several dark spots on cover.
Seasoned Booksellers (ad for used book)
" hippie: an open hearted being striving to develop a soul`s link to the divine.
The heart's motive is peaceful resolution of conflict and love in action" ~s.f.heart~
It is not the destination, it is the journey and here are some books for the trip!!!
(Living On The Earth rated 5 stars out of possible 5)
Alicia Bay Laurel, in my opinion, is the world's sexiest woman. Equal parts hippie chick, geisha, and earth goddess--a total babe.

John Sakowitz
www.metroactive.com

Blessings upon you, John, whoever you are...ABL