Take A Hike
After a long day flogging software, Alan returned to where Lani was taming dust mites and I searched for my lost business acumen among small pieces of paper. Lani urged us all into hiking shoes, and I remembered why I moved to the woods when I was nineteen: to feel good.
Stevens Creek, on the way to the reservoir
Sheer movement feels good to me. The fragrances of plants, the sounds and sights of wild animals delight me.
See the baby rabbit running into the bushes?
You know how I feel about rabbits.
Light upon water mesmerizes me.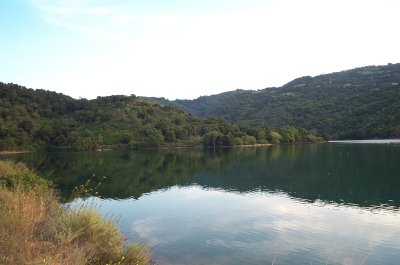 Stevens Creek Reservoir
When I walk up a hill, I remember how strong and healthy I am. My friends and I laugh together as we walk, or we are silent, listening to the sounds of our feet, birds, bugs, water, wind.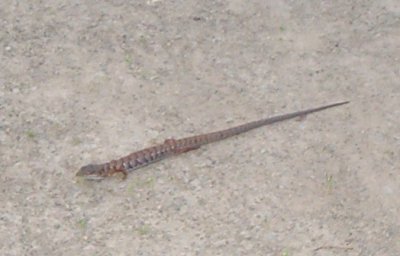 A wonderful reptile, maybe eight inches long
Would we have felt so energized and lucky to be alive had we not taken this walk?
Sunset over the reservoir