Barnes and Noble in Eugene, Oregon
National public radio affiliates associated with colleges and universities tend to turn a sympathetic ear to my cause; I am beginning to feel quite comfortable in this environment. KLCC, located in Lane Community College, a few miles south of Eugene, proved a case in point. Radio veteran Tripp Sommer and his apprentice radio personality, Ben Trefny, interviewed me after the afternoon newscast, played a couple of cuts from my CD, and announced my event to follow at Barnes and Noble that evening. I left feeling well-celebrated.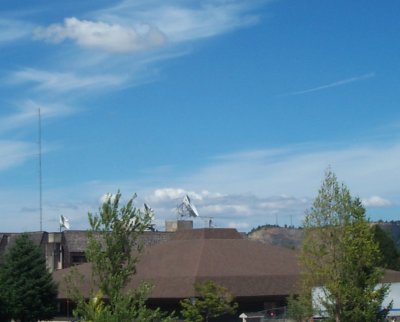 Radio and television broadcasting towers atop the Forum
building at Lane Community College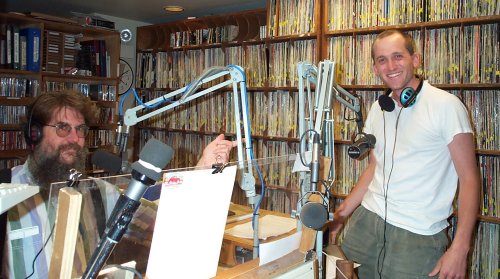 Tripp Sommer and Ben Trefny in the studio at KLCC
This is my first appearance at a major chain bookstore. My rather left-wing audience abhors these venues, and with good reason--they are driving the independent bookstores out of business. I booked my tour primarily in independent bookstores, but I booked the tour in a matter of six weeks before I left Maui and did not have time to research each community for the optimum venue. In Hawaii, the Borders stores are the only bookstores that do author events, period. People in Hawaii are grateful for the existence of these stores, which have become genuine community cultural centers where none existed before. Or, as one of my lady friends put it, "If you meet a guy there, at least you know he can read."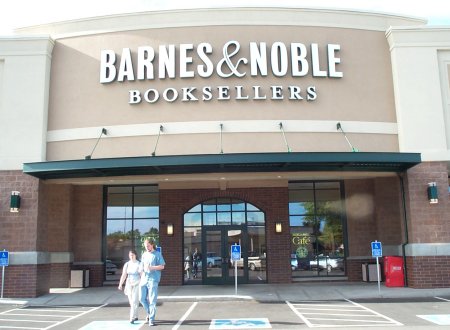 The big chains offer enormous appeal on the inside--more books than some libraries, all brand new and shiny, made to be offered as gifts. A cheerful place to lose yourself; a library where you can not only talk, but eat, drink, and listen to live music. Storytelling and computers for the kids, big discounts on best-sellers, periodicals from all over the world on every subject, aisles of every kind of CD, with listening posts. Real pleasure palaces, these big chain stores. And real people with real hearts work in them, so it becomes painful to dismiss the stores as abusive to the business environment of the community. Still, it behooves each of us to make daily minute choices about how and where we spend our money, dispose of our waste, vote, communicate, and manage our immediate home environments for the good of all concerned. Independent bookstores can be kept alive by loyal customers; so can live music venues and old jazz musicians.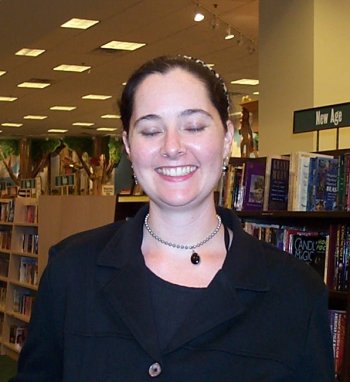 Laura Carroll
This lovely young event coordinator at the Eugene Barnes and Noble worked enthusiastically to promote my booksigning. She met me at Kinko's to print fliers--on the store's account there, and personally posted half of the posters around the community herself. She arranged a window display of my books, CD, and art, and set up a comfortable gathering space in the midst of the cookbooks. She helped me move my equipment and materials. Naturally, she has a book gestating, too. (Why else would she choose to work in a bookstore?)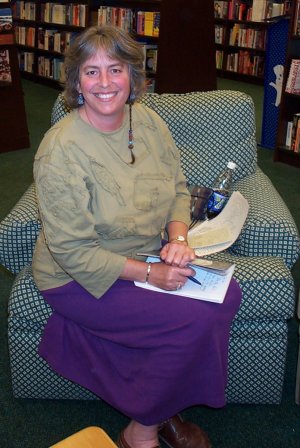 Alegria
The first guest to arrive carried a greeting from the non-physical--the Other Side, as she put it. I met Alegria's older sister, Sunny Supplee, in Berkeley about the time Living On The Earth was first published. She prepared a quart of herb tea for my sore throat, which I brought home, and really freaked out a roommate who chugged down a huge slug of it, thinking it was fruit juice. I was delighted when she turned up at Wheeler Ranch the following year. She sang divinely and played the guitar; together with Cliff Lang we formed the nucleus of the original Star Mountain Band and commune. Not long after I moved to Maui, Sunny did, too. By this time she had trained as a midwife; eventually she delivered over a thousand babies. She showed me how to check out my own cervix with a speculum and a mirror. I was surprised to discover it looks like the head of a penis. She reminded me that before gender differentiation in a fetus, the uterus and the penis are the same organ. At age 40, Sunny died in a head-on collision. There were hundreds of bohemians of all ages, including children she helped enter the world, at her memorial service on Po'olenalena Beach on Maui. Alegria, flew over from Eugene, where she lived on her own farm, accompanied by Sunny's son Quinn Mountainstar, an artist, and also the son of Cliff Lang.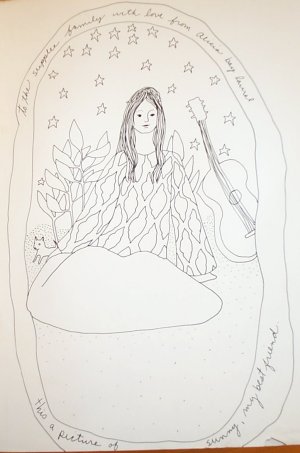 Alegria told me that on Saturday at the Oregon Country Fair, she received a message from Sunny to find her copy of Living On The Earth. She searched through boxes of old books and papers that night, and found the thirty year old book with an illustrated inscription in it from me, which Sunny had requested of me to give to her family. She fell asleep holding the book, and, the next day, in the newspaper found a notice of my booksigning at Barnes and Noble the following Thursday. When she introduced herself to me at the bookstore, I was taken aback by her smile, which not only bore physical resemblance to Sunny's, but seemed to contain the very spirit of my old friend. Alegria's middle son, whom Sunny had delivered, died at age thirteen of no known cause only weeks before Sunny made her exit. Now Alegria's father has transitioned as well. Her intensity of feeling affected all of us present, and the gathering took on a decidedly metaphysical bent.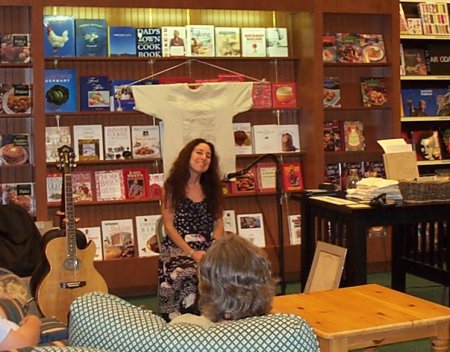 I shared my stories and songs, continuing to find new ways to express them. I like to keep everything fresh; fortunately, each new audience inspires a different presentation.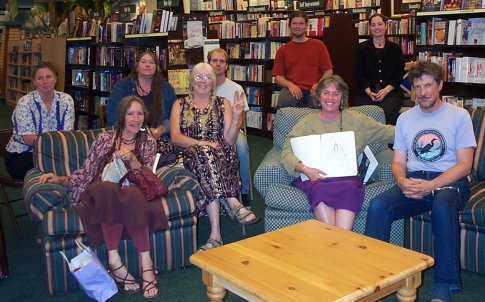 At the end, I invited everyone to appear on my web site. On the right is Herb Everett of Peace Rose Graphics, who printed my posters, web site cards, stickers and CD inserts on 100% post consumer waste recycled paper with soy based inks. He specializes in using these materials; orders from environmentally aware organizations keep him busy year 'round. Ayala knitted an entire hat from homespun wool during my presentation. Behind and beside her are her neighbors, Licia and Diane.