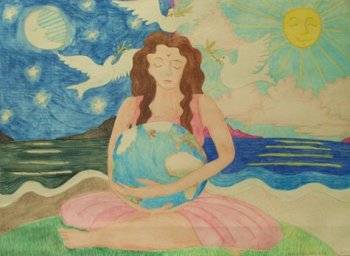 "Behold the world with compassion,
transforming darkness into light"
Painting by Alicia Bay Laurel, July 2003
Now available as a 10.75"x 15" print
For $10 plus $2.50 S&H within the USA
(All others please write for postage fees.)
See the column on the left for how to order stuff.
NEWS
Both of my CDs, Music From Living on the Earth and Living in Hawaii Style have been reviewed by Gerald Van Waes, radio producer and webmaster for radioshow "PVHF" (Psyche Van Het Folk), Radio Centraal, Antwerp (Belgium) and writer for Kindamuzik.
Reviews are at: http://singersong.homestead.com/folk2.html
Radioshow websites : www.radiocentraal.be/psychevanhetfolk or http://psychevanhetfolk.homestead.com
My first CD, Music From Living on the Earth, has been chosen as an All Media Guide Album Pick on www.allmusic.com, and rated 4.5 stars out of a possible 5.
In September 2005, both of my CDs, Music From Living on the Earth and Living in Hawaii Style, were released in Japan by EM Records in Osaka.

In May 2005 a Korean language edition of Living on the Earth was released by BOBOS, a publisher in Korea.
If you'd like to be notified by email when I have a new book published, a new CD released, a performance or tour planned, or have some one-of-a-kind art pieces for sale, please email me and I will add you to my mailing list.
The 4th edition of Living on the Earth was published October 14, 2003, by Gibbs Smith Publisher. It's gorgeous, printed on the same cream-colored, textured recycled paper as the Harry Potter books, with chocolate-brown soy based ink. The smiling sun face on the cover is printed on gold foil, the smile debossed (opposite of embossed) into the foil!
Also, I am working on a modern sequel to Living on the Earth, titled Still Living on the Earth: Back to the Land in the 21st Century. It will be a compendium of permaculture and sustainability information, plus more recipes, crafts, and other creative, life-affirming ways to spend your time. Whereas I collected the information for Living on the Earth mostly from friends living at Wheeler Ranch commune, this new book contains offerings from friends around the world, happily linked over the 'net. If you have an idea you'd like to share for the text of the book, please email me.
To order my books, CDs, art, or
t-shirts, etc. please email me directly. I can then advise you on the cost of shipping and get the info I need to sign your book or CD if you like. You can pay me on Paypal (my account is ataction@flex.com) or by mailing me a certified check or money order at:
Alicia Bay Laurel
P.O. Box 961
Pahoa HI 96778 USA
Recent History:
On Wednesday, September 29, 2004, the legendary Jaime Lerner, architect and three times mayor of Curitiba, Brazil, the world's foremost environmentally friendly city, came to lecture at University of Hawaii Hilo as the guest of sociology professor Noelie Rodriguez, her husband Chris Yuen (planning director of Hawaii County), the County of Hawaii, the Pacific and Asian Affairs Council and the student Global Hope Club. I was fortunate enough to attend his talk (about 150 attended, including Mayor Harry Kim and his staff), and thrilled to share a meal afterward with him, Noelie and Chris.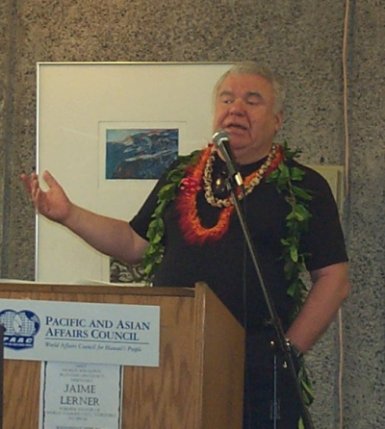 On Sunday, March 9, 2003, the tie-dye page from Living on the Earth appeared in the New York Times Magazine, opening the Style section and a fashion article on high-end tie-dye fashions and other current revival trends from the '60's.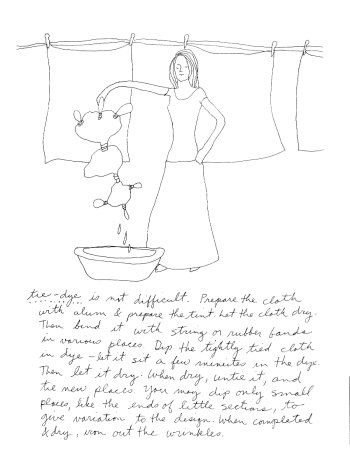 I was pleased to read in the article that the British fashion industry is protesting the Iraq war ("...Katharine Hamnett sent out the models at her fall runway show in T-shirts saying 'Stop War--Blair Out'; and nascent English designer Julian Roberts and his partner Sophie Cheung, shunned the catwalk and staged a John-and-Yoko-style love-in during London Fashion Week.")
About me, they wrote: "As the Martha Stewart of the hippie age, Alicia Bay Laurel wrote the book on living in do-it-yourself harmony with Mother Nature. Her hand-illustrated 1970 publication, Living on the Earth (a page of which opens this section), offered practical back-to-nature information on everything from mixing your own herbal skin-care products and natural childbirth--'Eat some of the placenta,' Laurel advised--to Zen and the art of moccasin maintenance. Though Laurel has gone on to have many lives, including wedding coordinator and Hawaiian folk singer, Living on the Earth was reissued for the millennium, with more upscale recipes for things like make-your-own soap."
It's not the first time I've been compared to Martha Stewart, and no shame there. Whatever else you may say about her, Martha Stewart brought self-reliance, organic gardening, craft-making from recycled stuff, folk art, goat cheese and wabi-sabi to mainstream media.
I'm in distinguished company as one of the thirty Northern California writers Jonah Raskin has chosen as subjects for his new book Natives, Newcomers, Exiles, Fugitives (Running Wolf Press, 2003.) Read all about it and order a copy at www.toyonbooks.com/RunningWolf/NativesNewcomers.html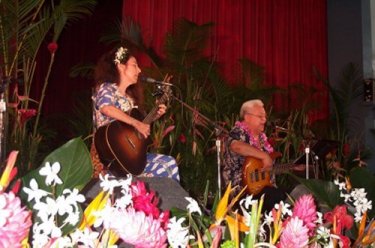 Here I am, performing original songs with Hawaiian bassist-singer Bobo Brown at the Big Island Slack Key Guitar Festival, in July 21, 2002, in Hilo, Hawaii. Bobo's family includes four generations of musicians and dancers famous in Hilo, Hawaii. I was the only woman guitar player who headlined in that festival. I am wearing a "holo-mu'u," a vintage gown circa 1950 that combines the short sleeves of the mu'umu'u with the fitted waistline of the holoku. I made the white orchid hair ornament myself. The print is yellow and red orchids and white clouds on a blue back ground. The stage was decorated with over 2000 tropical flowers! The lineup included Ledward Kaapana, Cyril Pahinui, Dennis Kamakahi, John Keawe, Ozzie Kotani, Ken Emerson with Darlene Ahuna, Manny Varize and his son, Ira, with violinist Tony Selvage, Omi de Jesus, the band Kohala, and Joe and Janice Marquand. Many thanks to Gay Tolar, the festival director, and to the East Hawaii Cultural Center, which has sponsored the event since 1989!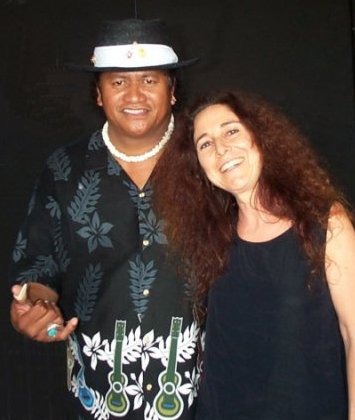 I met the legendary Ledward Ka'apana by taking his slack key guitar workshop at the East Hawaii Cultural Center in Hilo on June 8, 2002. He played two of my songs with me. What an honor! There's a bio of Led on the Dancing Cat Records website.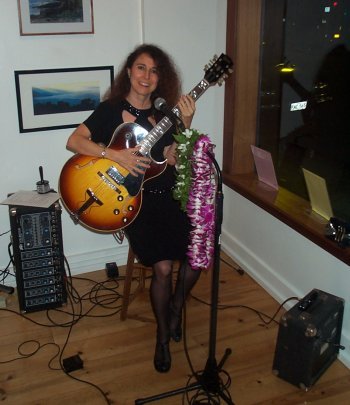 Wonderful fun playing a jazz set on Black and White Night, November 8, 2002, an annual festival in downtown Hilo. My assignment was at the Hawaii Chamber of Commerce. Celebrants in black and white clothing thronged the streets, and musicans blew jazz in the stores, at the bus station, at the East Hawaii Cultural Center. Later, the quintet Jazz Mele swung for the dancers at Cronies Bar. I love this town.
Living In Hawaii Style is in the rotation on KAPA radio in Hawaii, as well as other Hawaiian radio stations in Hawaii and on the internet, and on some Hawaiian music radio programs originating in other states! All the lyrics from this CD are now posted on its page!
The Hippie Museum Returns!
A group of folks interested in celebrating bohemian culture (I am one) are collaborating on a web site. New members are welcome (we have an email discussion group, inwhich we plan what goes on the site.) To see the site, please click on the graphic below.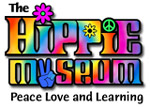 Check out the Museum page displaying the patchwork quilt that I made between 1967 and 1974
Read an interview with me by John Burnett in the January 2002 Hawaii Island Journal, the Big Island's alternative newspaper, AND an interview by Alan McNarie in the January 23, 2002 Hawaii Tribune-Herald. Click here and scroll to the end of the page.
By popular demand:
The lyrics to all of the songs on Music From Living On The Earth are now posted on the page of that CD. Just click here and scroll to the
bottom of the page.
I would be so grateful if you would equip yourself and others with groovy ABL goodies, from the Gallery Section of this site: five fabulous 16"x20" art prints, twoCDs, a poster, Hawaian birthday cards, and an organic cotton T-shirt. Plus the new 4th edition of Living on the Earth!
We also have new copies of the 30th anniversary edition of Living On The Earth!
There are a few precious first edition copies of my early 1970's books:
Living On The Earth
Being of the Sun,
The Tempest,
and Earth Mass
You can pay me through my Paypal account, ataction@flex.com. Or you can send a money order to me at
P.O. Box 961, Pahoa HI 96778 USA.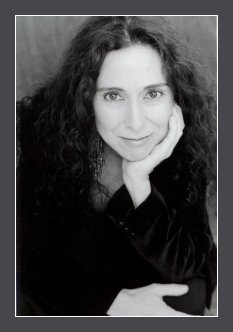 Alicia Bay Laurel
Artist, Author, Vocalist/Guitarist,
Songwriter, Storyteller
(hiker, utopian dreamer, health food consumer, gong collector, email addict, rainforest gardener, jazz buff, inner spirit listener, night owl, ethnic music fan, friendship tycoon, road warrior, housewife, herbology student, florist, amateur botanist, altar builder, free spirit.)


Books I wrote, designed and illustrated:
Living On The Earth (The Bookworks, 1970, Vintage Books/Random House, 1971, and Soshisha, Ltd., 1974)

Living On The Earth, 30th Anniversary Edition (Villard Books/Random House, 2000)

Living On The Earth, 4th Edition
(Gibbs Smith, Publisher, 2003)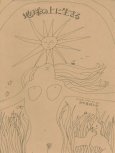 (cover of Soshisha edition)

With simple line drawings and handwriting, and a groundbreaking layout, Living On The Earth captured the spirit of a generation and vast audiences (a New York Times bestseller, 350,000 sold in the USA, and is still in print in Japan after nearly 30 years). Widely imitated to this day, Living On The Earth changed the way books are conceived, and influenced countless artists. For more information, scroll to the end of this column. For excerpts and reviews, see the Living On The Earth pages on this site, one each on the 1970-71 editions and 2000-03 editions.

Please see the column on the left for information about ordering the 4th edition or the 30th anniversary edition.
A very limited number of signed, mint-condition 1971 Vintage edition copies are available at $100 each (plus postage and handling) by emailing me directly



Being Of The Sun (with Ramon Sender)
(Harper & Row, 1973, and
Soshisha, Ltd., 1974)
Featured in the Utopia Then and Now exhibit at the Sonoma County Museum in spring of 2002. The topic is how to grow your own religion; it's a spiritual companion volume to Living On The Earth. Lots of color illustrations, music, and
ceremonial suggestions.
A limited number of signed, first edition copies are available by
emailing Alicia directly
at $50 per book plus postage and handling.


Earth Time (Random House, 1972)
Poetic astrological calendar
with large colorful drawings.
Long out of print, but may return!

A Set of Three Children's Books (1972):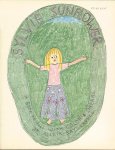 Sylvie Sunflower
Centerfolded in Ms. Magazine's
"Stories for Free Children"
Everyday life on a commune.


The Family of Families
We are all one family.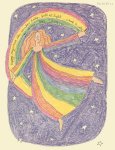 Happy Day! Cried the Rainbow Lady, Full of Light
A wordless journey into the stars.
(All, Harper & Row, 1972,
and Soshisha, Ltd., 1973)
These coloring books advise
"No one has to color inside the lines."
Sorry these are out of print, but I am interested in republishing them!

Book I designed and illustrated: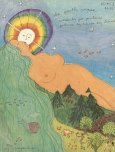 The Earth Mass (poetry by Joe Pintauro)
(Harper & Row, 1973)
"An oldie, hard to find, and worth its weight in emeralds"
Dama, Onelist.com
Lots of Alicia's color and ink drawings, with ceremonies and poems for life's passages.by Joe Pintauro, who has since gone on to become a reknown playwright.
A limited number of signed, first edition copies are available by
emailing Alicia directly
at $50 per copy plus postage and handling.


Books I illustrated: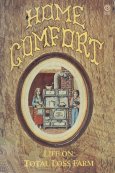 Home Comfort
(text and other illustrations by the Monteverdi Artists Collaborative) (New American Library, 1974)
Wonderful recipes, stories, art and poetry by the folks who once ran the
Liberation News Service. Other illustrators include Peter Gould and Doug Parker.
Alas, out of print.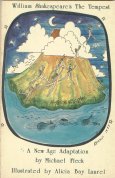 William Shakespeare's The Tempest:
A New Age Adaptation by Michael Fleck (New Age Press, 1978)
Script of a 1976 multi-media production on Maui, depicting the battle of developers versus environmentalists. Pen and ink
drawings throughout.
Limited number of signed, first editon
copies available at $35 each plus postage and handling by emailing Alicia directly.


Recordings: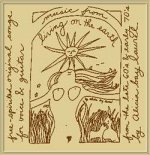 Music From Living On The Earth (2000)
16 original songs written at the time of the first edition of Living On The Earth. Sweet vocals over open-tuned guitar picking. Songs about nature, gardening and spirituality. Available for $15 plus postage and handling by emailing me directly!
You can listen to
three songs from
Music From Living On The Earth
(requires RealPlayer).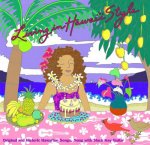 Living In Hawai'i Style (2001)
16 original and historic songs and medleys, mostly sung over Hawai'ian style open-tuned guitar picking, with two guest artists, Hawaiian jazz legend Sam Ahia, and spiritualist/chanter Lei'ohu Ryder. You can hear 4 of the songs at
www.cdbaby.com. Available for $17 per CD plus postage and handling by emailing me directly
I've also got birthday cards and refrigerator magnets (5"x5") made from the cover art of Living in Hawaii Style. The cards come with blue envelopes. Either item is $2 each, plus 50 cents postage and handling in the US (email me if you're anywhere else.)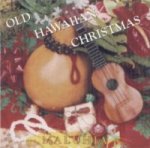 Old Hawaiian Christmas
A compilation of holiday songs by 12
Hawaiian recording artists, including one slack key and vocal song composed and performed by Alicia titled Festival of Lights. It's the world's first Hawaiian Hannukah song (fo' real.) Alicia created the song at the request of Rick and Donna Keefer of Seawest Studios, who produced this CD and recorded her first two CDs. The other artists on the CD include members of the Hawaiian bands Ka'u, Pa'ani Pila, and Pu'uwai, and slack key guitarists Ken Emerson and Bryan Kessler.
Available at $15 each plus postage
and handling.
"Maluhia — Hawaiian for peace — is the theme of this 15-track compilation by a dozen artists...a yummy mixed plate by a gamut of performers who likely would not issue full-tilt holiday CDs." Wayne Harada, Honolulu Advertiser, December 8, 2001